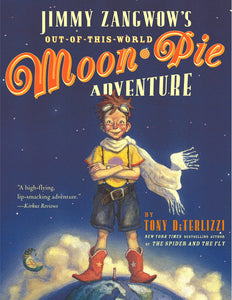 Jimmy Zangwow loves his Moon Pies. His mom holds the key to the Moon Pie stash, though -- and she says no treats before dinner! If only Jimmy could fly to the moon to get his own Moon Pies...

How far would you go to get your favorite snack?
Written and Illustrated by Tony DiTerlizzi. Published by Simon & Schuster Books for Young Readers, 2003. Hardcover picture book, 40 pages.