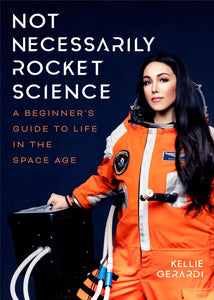 Ever wondered what it's like to work in outer space?  
In this candid science memoir and career guide, Kellie Gerardi offers an inside look into the industry beginning to eclipse Silicon Valley. Whether you have a space science degree or are looking to learn about stars, Kellie Gerardi's,  Not Necessarily Rocket Science  proves there's room for anyone who is passionate about exploration.
By Kellie Gerardi. Published by Mango Publishing, 2020. Paperback, 264 pages.