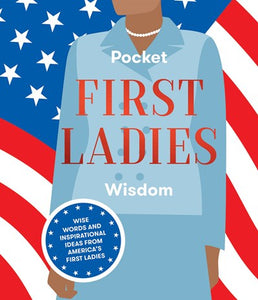 Inspirational quotes from America's past First Ladies from Martha Washington to Jackie Kennedy, the First Ladies of the United States have often been as inspiring and influential as their husbands.
They have been involved in political campaigns, championed social causes, been fashion role models and, undoubtedly, influenced many behind-closed-doors decisions. Including quotes from trailblazer Michelle Obama, pioneering Betty Ford, human rights activist Eleanor Roosevelt and many more, this is an inspirational collection of quotes from some of the world's most remarkable women.
By Hardie Grant Books, 2020. Hardcover, 96 pages.