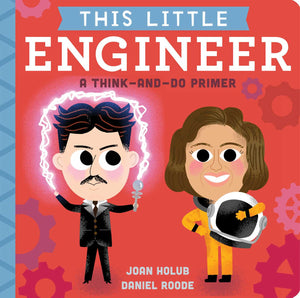 Meet the engineers who are building our future in innovative and surprising ways in this STEM-based board book in the bestselling This Little series!

Now even the youngest readers can learn all about the amazing work engineers do every day! Highlighting ten memorable people who paved the way, parents and little ones alike will love this discovery primer full of fun, age-appropriate facts and bold illustrations.
By Joan Holub, Illustrated by Daniel Roode. Published by Simon & Schuster. Board book, 26 pages.