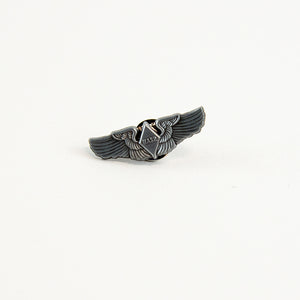 This small but mighty pin commemorates the Women Airforce Service Pilots. The detailed wings replicate those worn by WASPs during their courageous efforts in WWII. Women,
such as the Air Zoo's own Sue Parish, volunteered to serve their country by taking flight in military aircraft.
You can learn more about women in aviation and the contributions of WASPs here at the Air Zoo.